Here's What Our Guests Say…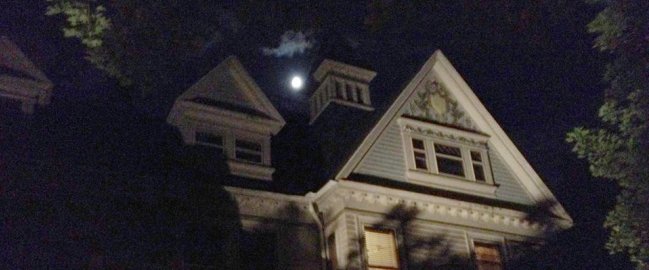 The Mansion District Inn B&B is absolutely everything a B&B should be – beautifully appointed and maintained, with delightful owners that so obviously care greatly for their home, their town, and their guests. We learned so much about the history of the area, loved the true museum quality of every room, and had an absolutely outstanding breakfast experience (accompanied by the Victorian version of morning radio – a wonderful cage of very happy songbirds…!). We felt very much at home and would unequivocally recommend a stay here to anyone who appreciates history, beauty, and fine hospitality.
– Ray and Ellen

Mansion District Inn was a pure delight. My colleagues and I had a very enjoyable stay and loved looking around the house. It was like being in a museum… so much to see and appreciate. The breakfast was very good and I was amazed at how warm and friendly the atmosphere was in the home. The bed(s) were very comfortable and room(s) were absolutely beautiful. I highly recommend it for a romantic getaway or just a personal retreat.
– Jody S.

You couldn't find a more beautiful, friendlier inn anywhere in America. This perfect 19th century Victorian Mansion is a combination of old world charm and new world creature comfort.  Enjoy gourmet breakfasts, learn local history and be within a short drive of all the features of Allegheny National Forest.  Worth the trip from anywhere.
– Steve F.

My wife and I go to Smethport frequently and have heard a lot about this place and wanted to see how it was for ourselves. We weren't disappointed. The place is stunning, the hosts are fantastic, and the breakfast was the best. We highly recommend it!
– Kent S.